Services
Software Development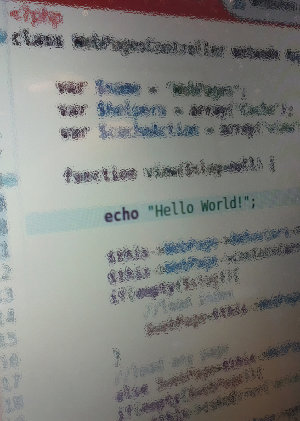 Not every organization is the same, therefore every organization needs some kind of specialized software. Uskur produces solutions by adressing the entire lifecycle of software. The process starts from requirements analysis to development, testing and finally maintenance.
In-depth anaylsis of your requirements and inner workings combined with our expertise in web-based software, we will develop solutions that will gain you a competative advantge. The positive references of our current customers is our guarantee.
Areas of Expertiese
We love Open Source Software. We have stabilized the reliability of open source software with our experiances. We try to use open source software in all of our work.
We have many years of experience in Web Based Software Development. We develop using CakePHP. We follow and try to use new methods and technologies like HTML5 and CSS3.
The cloud is the new infrastructure in computing. We develop cloud ready applications. The systems we are providing to our clients are already in the cloud.

IT Consulting
We love IT. To love IT you have to follow every innovation day to day. We also embrace engineering so we use science, math, economy and practical information to design and create new systems. We are ready to share the knowledge we have acquired in this mission to fulfill your requirements in the most efficient and effective manner.
Outsourcing
Organizations use many different IT systems as they feel the need for it. These systems vary like PC's used by the employees, local and wide area networks, off the shelf software, custom developed software, etc.
As Uskur we help organizations focus on their business objectives and take over the management of their IT systems. Organization have many advantages in outsourcing their IT services...
Focus on your objectives.
Without having the "What if it crashes?" feeling, you will focus on your business by minimizing the rish of system failures.
Reduced costs and increased efficiancy.
You will not need to inefficiently employ a person to look after the IT systems.
Easy to reach professionals with shared risks.
Without the cost of keeping an underutilized professional in the organization, you will be able to reach the professional as much as you need, at the moment you need it. This way your risks will be kept under control by the professionals.